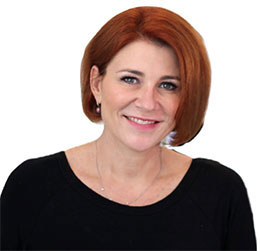 Rebekah Woodbine
Nurse Practitioner & Founder of Perfectly Smooth
Perfectly Smooth is Brisbane's premier medical beauty clinic founded by Nurse Practitioner, Rebekah Woodbine.
We offer an extensive range of treatments, specialising in advanced injectable techniques, body contouring, high-end skin treatments, and general beauty.
By providing our clients with a comprehensive array of treatments we are able to provide clients with the most youthful appearance possible. Promoting our philosophy of beauty - 'inside and out'.
We have a wide range of Skincare including Environ, Aspect Dr. and Cosmedix.
We are also stockists of Jane Iredale, mineral makeup which compliments any skin treatment.
All our consultations are complimentary, however, a fee will be charged for skin consultations of a medical nature which may be eligible for a Medicare rebate.
To get in touch with one of our experienced clinicians, you can phone the clinic on (07) 3161 8408 or use the contact us form.
What our clients say about us
I love going to see the lovely Mel who attends to my skin needs. Mel is very caring and passionate about her job. Also it...
11 months ago
Tania Sneek
Bek and team was fantastic. Was honest and upfront with procedure and outcome and made you feel at ease straight away. Highly recommended.
a year ago
Gurpreet Singh
I have been so happy with all the treatments I have had done at Perfectly Smooth. Bek's level of knowledge and skill is excellent! ...
2 years ago
Rebecca Sutch
I highly recommend this clinic for all you beauty needs. The service was undeniably some of the best I've ever had. From the front reception,...
Got my spider veins in my legs done, Yay I can finally feel comfortable wearing shorts! Great service, price and caring staff. Thank you Dimity.
2 years ago
Tania Rigney-scott