I have recently been followed on Instagram by a site that loves Big Lips. I was intrigued, so I went onto their site to check out their photos and was absolutely horrified by the lips they were promoting. Now, I understand everyone has differing opinions on what looks great, but unfortunately, these women are poorly guided.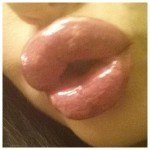 When lips are aesthetically correct, the bottom lip should be marginally bigger then the top lip. This is important, otherwise you get the "duck mouth" look. Here in Australia we tend to make fun of that look, but in Europe and America it is becoming popular. Me personally, It's not a look I particularly like as I am a bit of a believer in balance, not just of the lips, but of the whole face and assess my clients accordingly. The sad thing is, the woman in the photo below is absolutely stunning. In my opinion, her excessively full upper lip detracts from her appearance, not enhances it. If it was somewhat moderated, but still full, it would look stunning.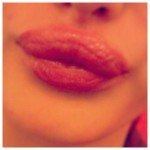 On consultation with clients, if they want a look that is excessive, I refuse to do their lips, and suggest they go elsewhere, as they won't be happy with what I do. My business model is about enhancing natural beauty moderately. I like to soften my clients appearance so that they look amazing for their age. What people don't realise is that the more you try to look "young" the older you look! Good skin care, moderate alcohol, not smoking all assist in making you look younger, massive lips, just make you look foolish!
[Perfectly Smooth Lip Enhancement ]